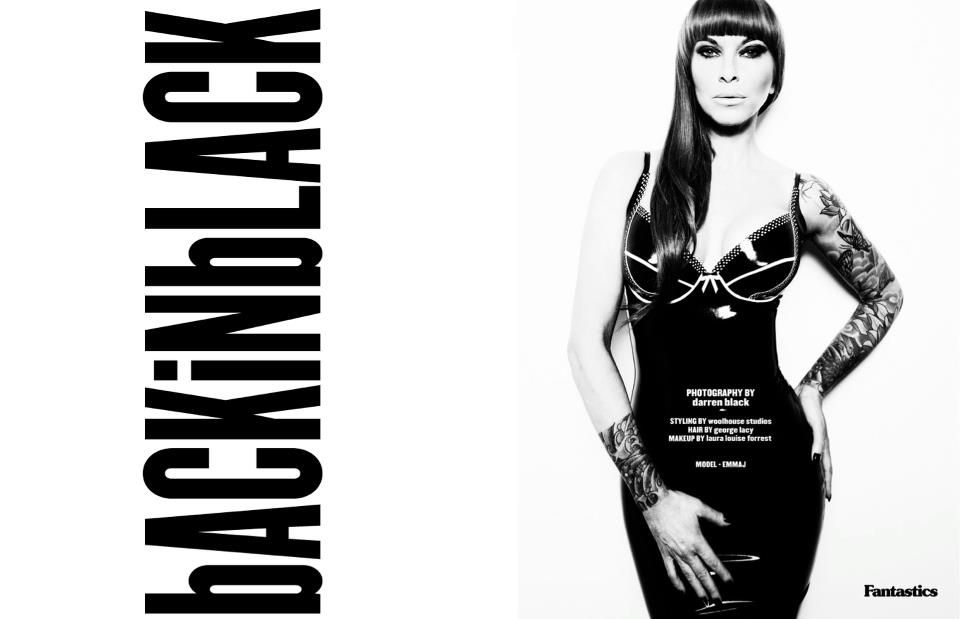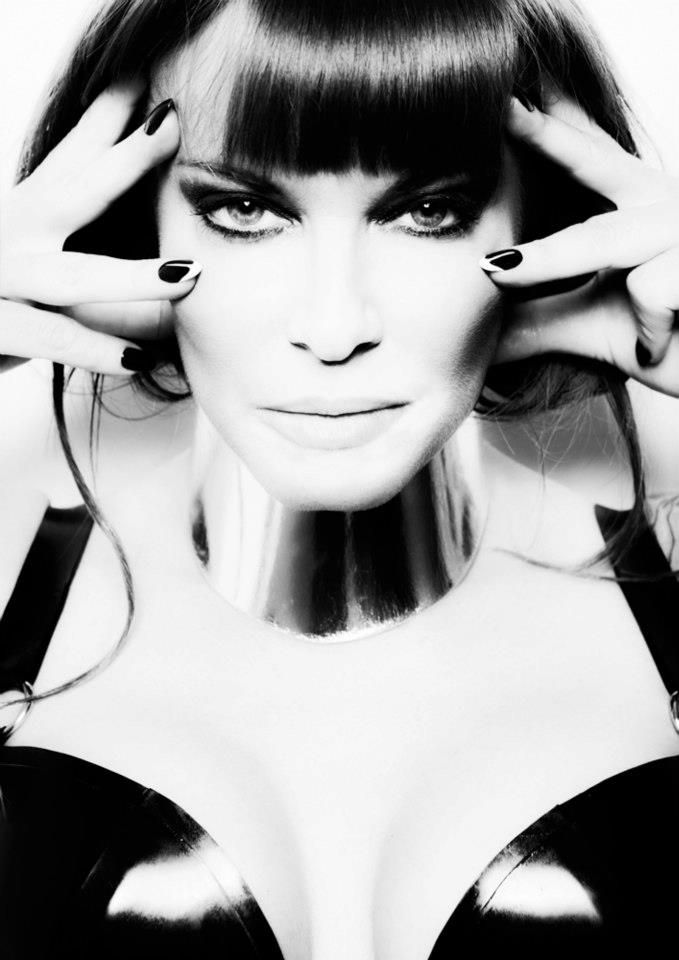 I recently worked with an amazing team, Darren Black (Majoooooooor photographer) and Emma J from Woolhouse studios for a shoot for online magazine, Fantastics. I don't often include my makeup work on here, but am going to share with you a bit more this year! These guys are some of my favourite people to work with in the industry and we work as a team really well, and there will be lots more shoots this year that I will share with you.
The makeup look I did was a messed up smokey eye...light contouring...like she had been on a night out.... I even messed up the eye to make it look less perfect. The black lip shot is one of my favourites though, this is going into my professional portfolio. To get a really sharp lip like this, I used a flat top synthetic concealer brush with Laura Mercier secret camouglage concealer AFTER applying the lip colour to really clean it up and sharpen the lines. I do this technique a lot with bold lips/red lips as it makes them look even more perfect. Using a concealer tone lighter than the foundation will also help the lips pop, and give a good contrast. I learnt this technique from makeup artist Alexsandra Byrne who is just amazing!!
The full spread of 'Back in Black' is
here
.
Photographer: Darren Black (website) @coolcameraman
Makeup: Me
Hair: George Lacy
Model: Emma J (@WoolhouseStudio)
Styling: Woolhouse Studios